We love cycling and the positive effects it can have on one's life. As a leader in women's cycling, our team has a commitment to giving our time and knowledge to help others enter and progress in the sport. We are visible ambassadors for cycling in our local communities and constant advocates to promote cycling skills, health and women as leaders. Our riders have hosted and lead beginner racing skills clinics, public speaking engagements, training camps, school visits, mentor programs and charity fundraisers.
Featured Speaker: BrittLee Bowman
Participants: 25 women of all ages
Location: Soho, New York City
The Homestretch Foundation group rides
Ride Leader: Daphne Karagianis
Participants: 10-15 men and women, various ages and levels
Location: Tucson, AZ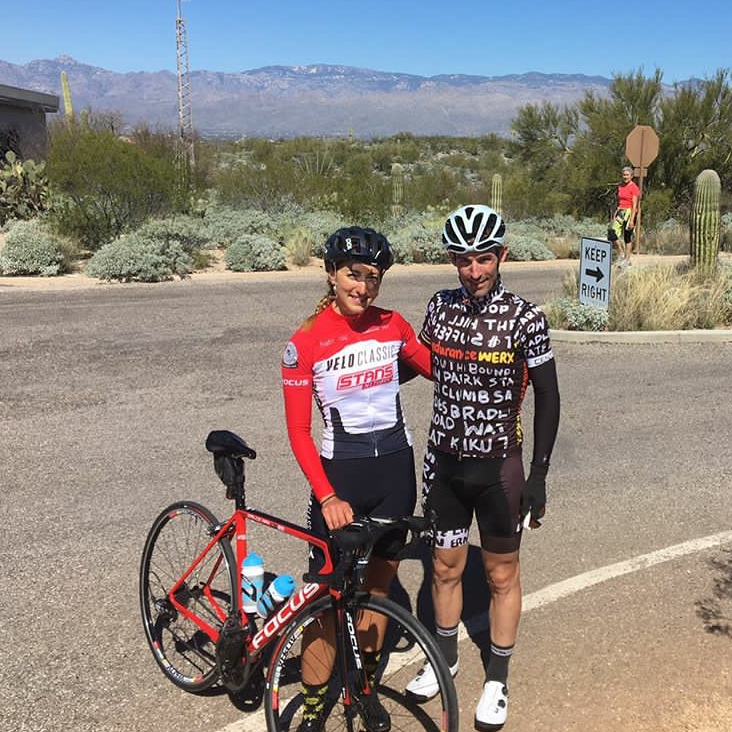 EnduranceWERX Tucson Training Camp
Ride Leader Daphne Karagianis
Participants: 10 men and women of all ages
Location: Tucson, AZ
Counselor, teacher, mentor: Cynthia Frazier
Participants: 46 high schoolers age 14-18 who practiced various disciplines of mountain biking. The camp was run by former professional cyclist Andrea
Dvorak
Location: The Miller School of Albermarle in Charlottesville, VA
USA Crits Glencoe Grand Prix, Glencoe School Visit Lecture about bikes and bike racing
Speaker: Daphne Karagianis
Participants: 25 grade school children
Location: Glencoe, IL
LGS Women's Criterium Clinic p/b Marco Aledia and Kristen Arnold
Instructor Kristen Arnold
Participants: 15 beginner
women cyclists. Included on and off the bike instruction for criterium racing.
Location: Columbus, OH
The Chicago Women's Elite Cycling 2017 Training Camp
Coach, Mentor, Ride Leader, Program Organizer: Daphne Karagianis
Participants: 10 women racers
Location: Asheville, NC
CRCA Women's Road Racing Clinic
Every year the largest cycling club in NYC, the CRCA, puts on a women's racing clinic for beginners. We have helped to run the event by being ride-along counselors, creating flyers for the event, promoting it and providing prizes from our sponsors to the participants.
2013 Charity Fund Raiser Party
We produced and hosted an event to raise funds for the Vera Bradly Foundation in support of breast cancer research.